26 Jun

Claramunt, a benchmark in EVOO packaging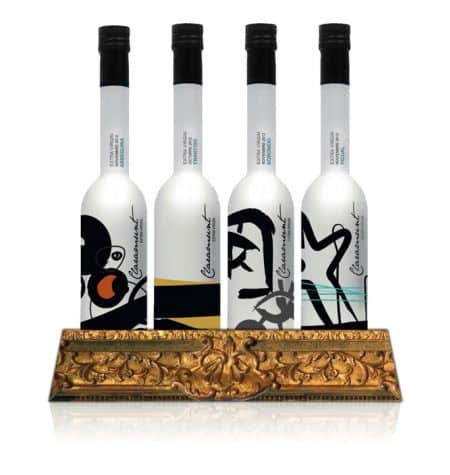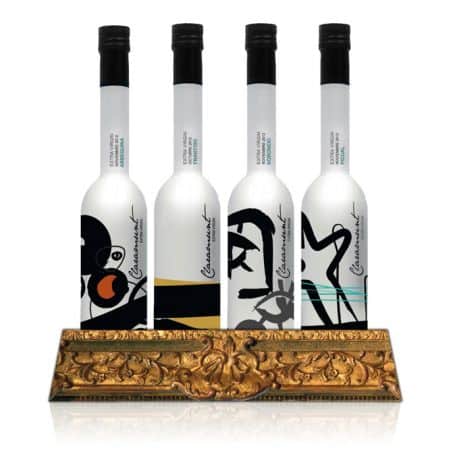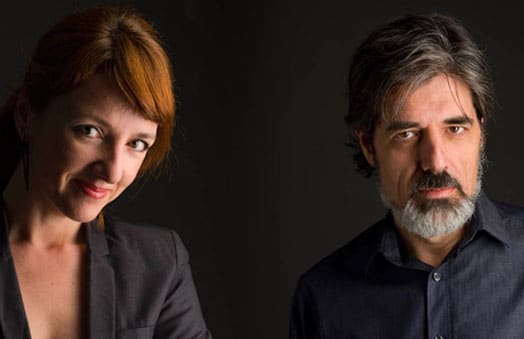 Claramunt, a benchmark in EVOO packaging
Claramunt Extra Virgin was born together with the names of Isabel Cabello and Enrique Moreno and they will always remain together. They knew how to pick up a dream in an image to make it come true and reality started the adventure, our daily adventure. Thanks Isabel, thanks Enrique.
Their particular vision and creativity helped to understand that the packaging chosen for the EVOO is always a sum and not just a container. A job that was recognized from the beginning, before the care of the packaging was the usual trend in all EVOO producers.
An author's product, inspired by the greats of Spanish contemporary art of the 20th century, with original and exclusive illustrations that convey emotions and sensations. Each container is studied independently, but maintains the same conceptual line. Four illustrations expressed in the form of a painting that represent each of the varieties that we work with, reflecting their history and qualities.
This work has obtained countless mentions and recognitions over the years, such as the Gold Pentaward in the Luxury-Gourmet Food category, one of the most important international packaging design awards. We are in Packaging of the World, one of the most relevant international blogs, or in paper publications such as Gentleman magazine, which included us in its special delicatessen reservation. No less important are mentions such as those obtained at SIMEI in Milan, Expoliva in Jaén or third prize at the "The Dieline Awards".
Talking about Claramunt packaging is talking about a benchmark in the world of Extra Virgin Olive Oil. A bet from the Claramunt Family with Isabel Cabello and Enrique Moreno, to whom we profess great affection and admiration for their work and professionalism.